$

19.50
ROMA CLUB PHILADELPHIA 5TH ANNIVERSARY T-SHIRT / MEMBERSHIP RENEWAL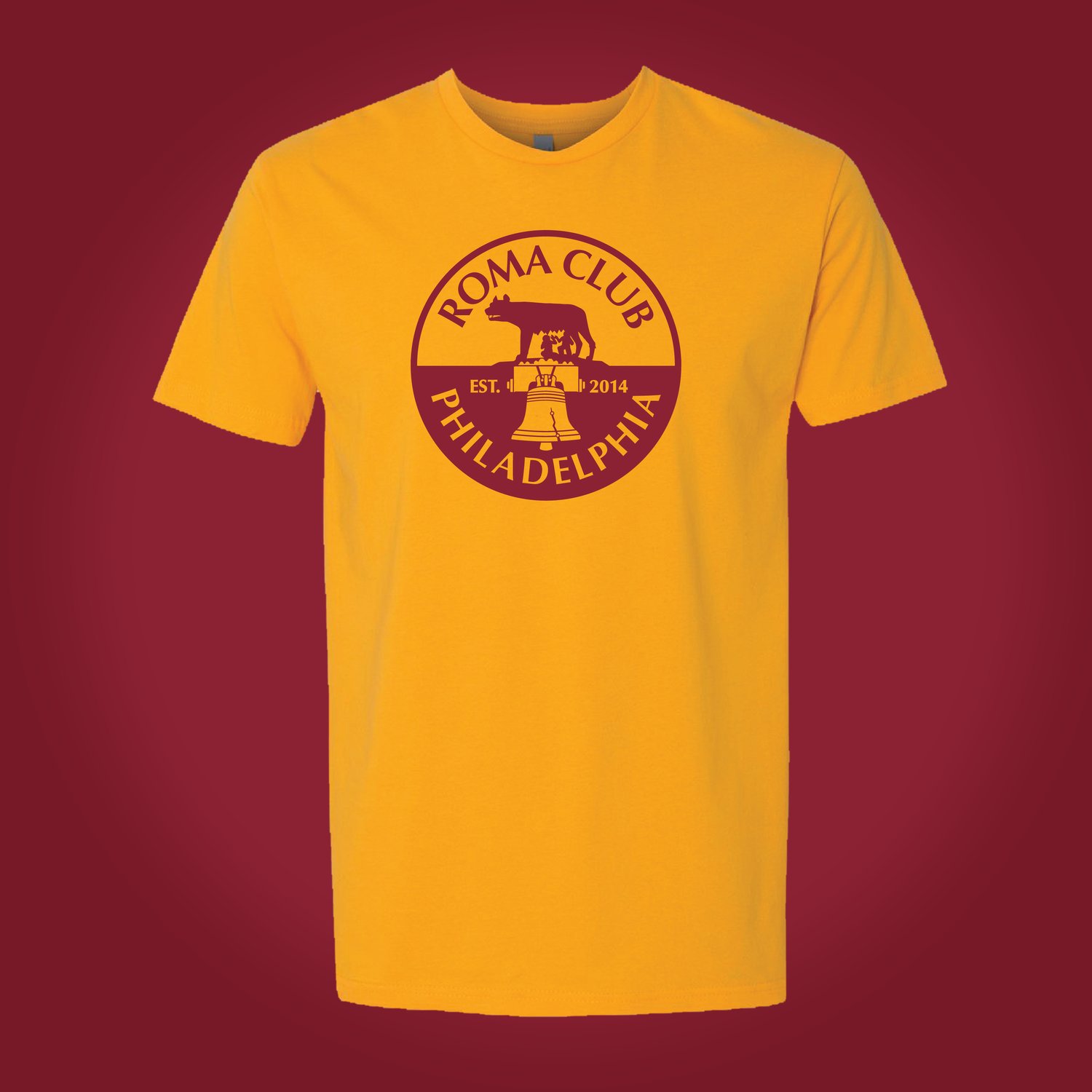 Yellow/Giallo T-shirt with ROMA CLUB PHILADELPHIA logo on the front and 5 year anniversary ROMAN LEGION SHIELD on the back.
The shirt is designed by Mark Jenkinson of Limepickle Design in collaboration with Roma Club Philadelphia. Check them out here at www.limepickle.net
Current Roma Club Philadelphia members can renew for the current year by purchasing a shirt.